Bellissima Lounge Ladies Salon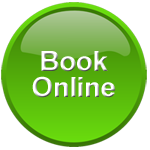 Overview
Discovery Gardens Near Ziqoo Hotel Apartment
Discovery Gardens, Dubai, United Arab Emirates
phone: view phone+971 4 448 4690
Description
Bellissima is one of the first Italian style salon in Dubai, which promises fabulous hair and beauty services.
Opened in February 2010 and owned by an Italian husband and wife team, Bellissima has quickly established itself as more than just an ordinary salon.

The concept is based on the perfection of the services ...friendly specialists and premium products, as L'Oreal Professional, Cadiveu Brazilian keratin, O P I, Essie, Dermalogica.thanks to his expert hairstylists, it has been one of the first Cadiveu keratin hair salon in Dubai, to introduce at a reasonable price, the new treatment that gives to the hair a more durable shine and straightening.

The beauty sections are finely furnished, the nails technicians pamper the clients, with professionalism and accuracy...
while, in the body care section, following a professional consultation, you can start your treatment, choosing a facial treatment, or recover your silky skin, getting a professional waxing.